The initial release online completely sold out. NEO will be released to select retail locations in February 2016.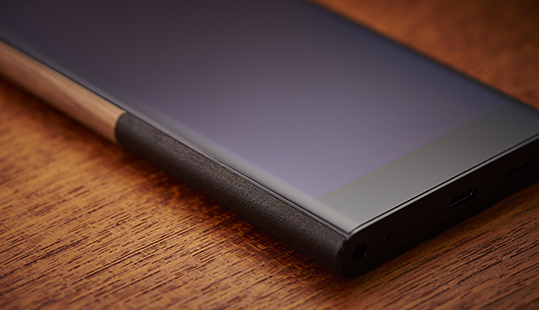 January 31st 2016. Saitama, Japan. Trinity, Inc., Japan's fourth largest market share company specializing in mobile and tablet Apple accessories announces its debut of the highly anticipated NEO; a smart phone from the digital lifestyle brand, NuAns, which was released in the end of November, 2015.
Microsoft, which provides the Windows 10 Mobile, officially announced that the Qualcomm chip set (MS8952 : Snapdragon 617) on NEO is compatible with the Continuum for Phone (*1).
NEO has hardware called the CORE and users can customize NEO with 72 patters of cover. Since the covers are sold separately, users can change the patterns after purchasing one. According to online pre-orders, the most popular patters are listed below.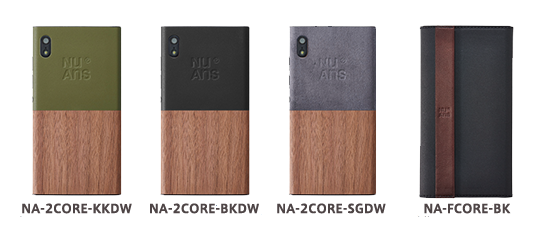 *1: Coninuum for Phones is one of Windows 10 Mobile functions that allow users to use their smartphone like a computer by simply connecting a display, keyboard, and mouse. The reason NuAns adopted the Windows 10 Mobile OS was because it blended well with the NEO concept. With Windows 10 Mobile and its compatibility with wireless connections, NEO can introduce a new way to work in a modern society.
NEO store display and demonstration
NuAns NEO is not only sold on Amazon or its offical website, http://neo.nuans.jp, but will be released to select retail locations as of January 28, 2016. A list of the select retail locations are shown below.
[Atex Corporation]
arenot Shibuya Head Store
arenot Nagoya LACHIC Store
arenot Ap & TQ by arenot LACHIC Fukuoka Tenjin Store
so many years BREEZE BREEZE Umeda Store
[Mitsukoshi Isetan Holdings]
Isetan Shinjuku Head Store, at "HanabanaSai" in the 5F personal room (Feb 17th, Wed-March 1st, Tue)
[BALS Corporation]
BALS TOKYO NAKAMEGURO
AGITO
[U-NEXT Corporation]
U-NEXT Store Ario Sapporo
U-NEXT Store Minami Aoyama
U-NEXT Store Shijoh Kawaramachi
U-NEXT Store Jiyu-gaoka
[The LOFT Corporation., Ltd.]
Senri Bampaku LOFT
Shibuya LOFT
Umeda LOFT
We will keep updating retail information on the NuAns NEO official website
───────────────────
<NuAns>
In your everyday life, digital devices are always with you. Leading-edge digital devices that bring convenience and warmth to your life and that blend into your relaxing moment in a living room or bedside. "NuAns" is a new solution from Simplism and TENT.
URL: www.nuans.jp
Facebook : www.facebook.com/NuAnsGlobal
<Simplism>
Simplism is a company based in Japan focused on designing and developing quality accessories and peripherals for Apple and other smartphone and tablet products. The logo symbolizes our vision: to design lifestyle enhancing accessories that are "simple" with a "plus". The "+" reflects the unique value our carefully crafted products represent to our customers.
URL: www.simplism.com
Facebook: www.facebook.com/simplism.jp
<TENT>
TENT is a creative unit, which designs products with the theme: "pleasing the eyes and the more you use, the more you love." and based on this concept, provides variety of product designs from tableware, home electronics to interior goods.
URL: www.tent1000.com
<Trinity, Inc.>
Trinity, Inc. is Japanese company focused on designing and developing quality accessories and peripherals for Apple and other Smartphone and Tablet Product, called Simplism with fined design and user-friendly features.
[ Contacts ]
Trinity International Sales Team
TEL: +81 48 299 3433