2020.09.14.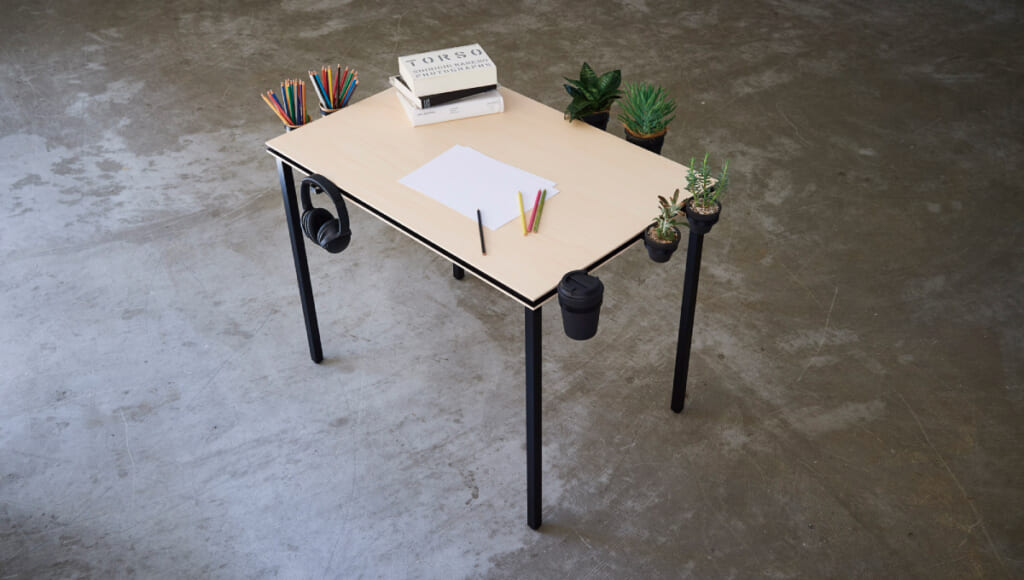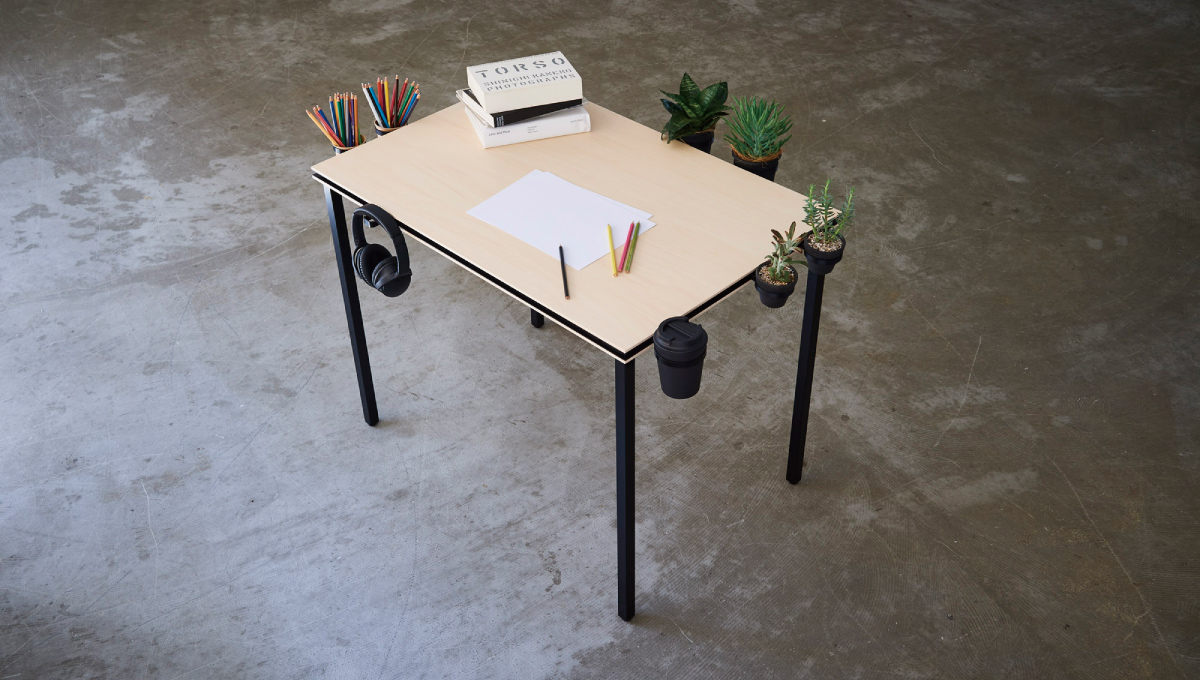 BASE
Magnetic Multi-Functional Desk
Customize the working environment with accessories -
Function-expandable desk that keeps enough working space on the surface.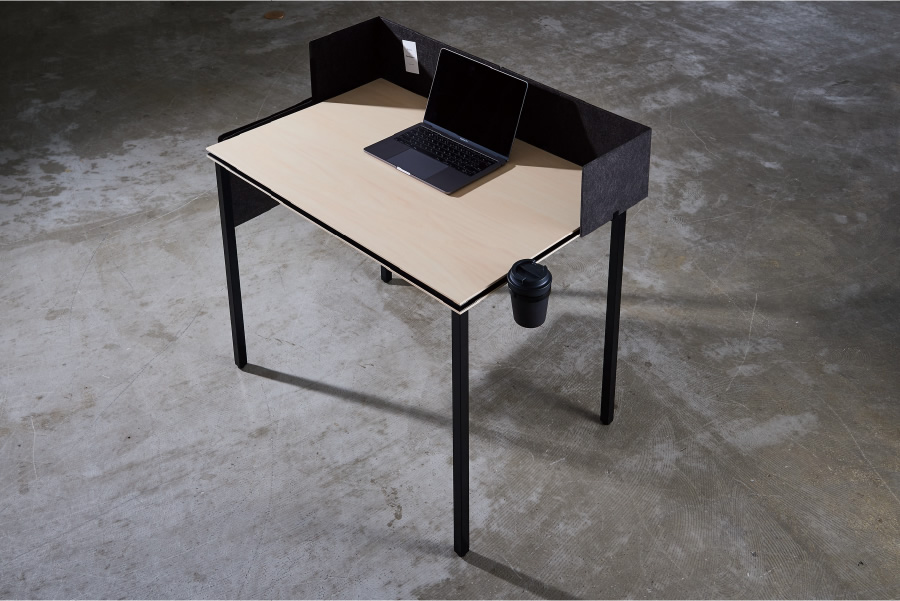 Keeps a large working area even with the compact top board
Smartphone, PC, headphone, power cable, mug cup, and paper materials. In a modern working environment, we use various tools and the area that we actually work on the is unexpectedly narrow.

BASE is a completely new function-expandable desk that can allows for more room on its surface for work while holding your necessary tools nearby.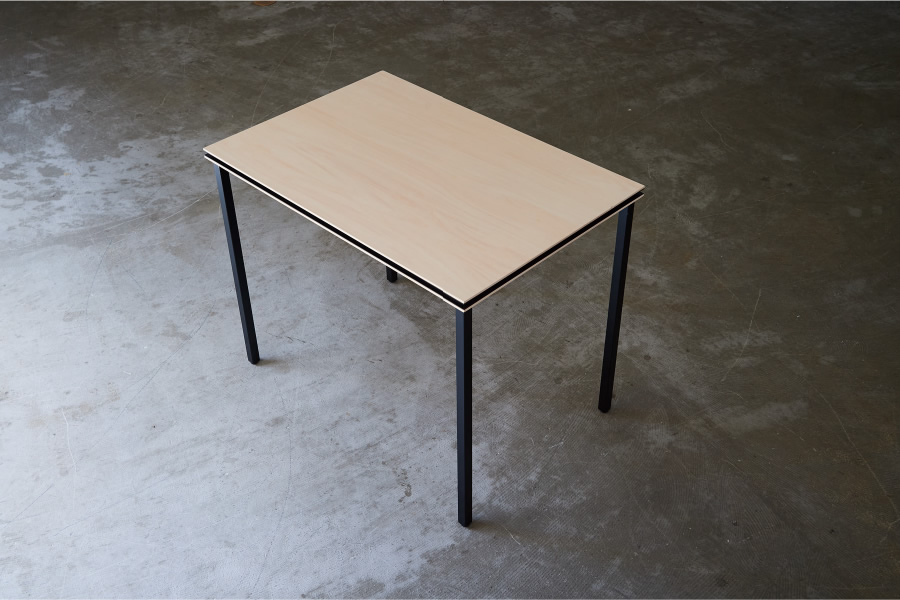 Simple design and durable structure
There are steel rails around the whole top board to prevent deflection. Fixing the steel legs directly to the top board prevents the table from swaying from side to side. These steel rails and legs made it possible to have a firm rigid structure while being a uniquely slim and simple design.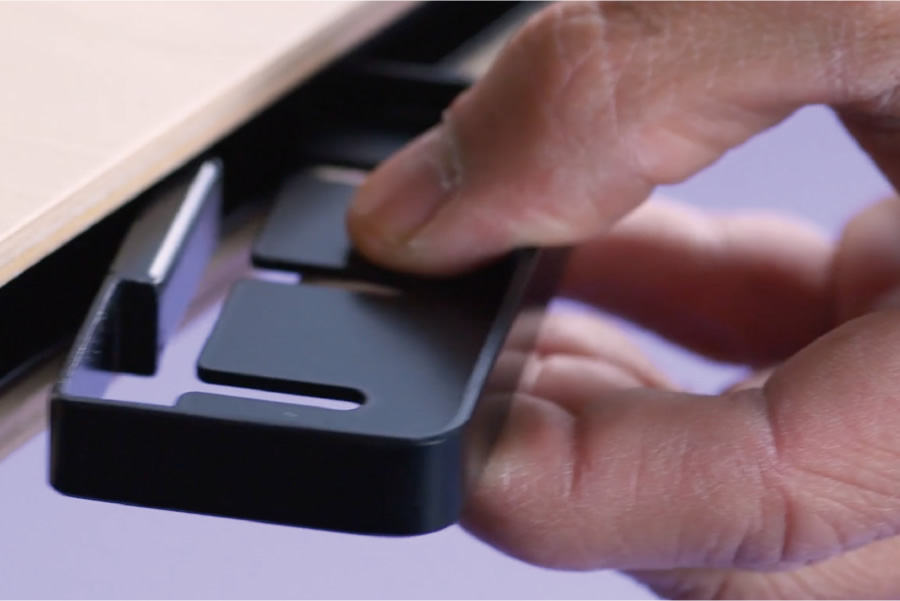 Made in Japan high quality desk
Processing the top board and steel, and painting is done in Tsubame Sanjo city in Niigata prefecture. This quality can be only achieved by the Japanese factory that with a high level of technology, such as adjusting the interlocking parts of steel rails and engagement with accessories.
The urethane paint used on the top board is a paint that passed the hygiene test based on the Food Sanitation Law. In addition, powder coating used on the steel legs does not contain any harmful substances.
In conventional painting, acrylic paint is dissolved in organic solvent such as thinner, it is applied to the product, and fixed by baking. In this process, most of the solvent evaporates, but formaldehyde contained in the paint itself or the solvent that did not evaporate completely during baking continue to diffuse little by little.
Powder coating that is used for BASE is a painting method which is able to complete a paint film with high strength and without using any solvents. It has a superior corrosion resistance, chemical resistance, weathering resistance and pitching resistance, compared to other general baking paint.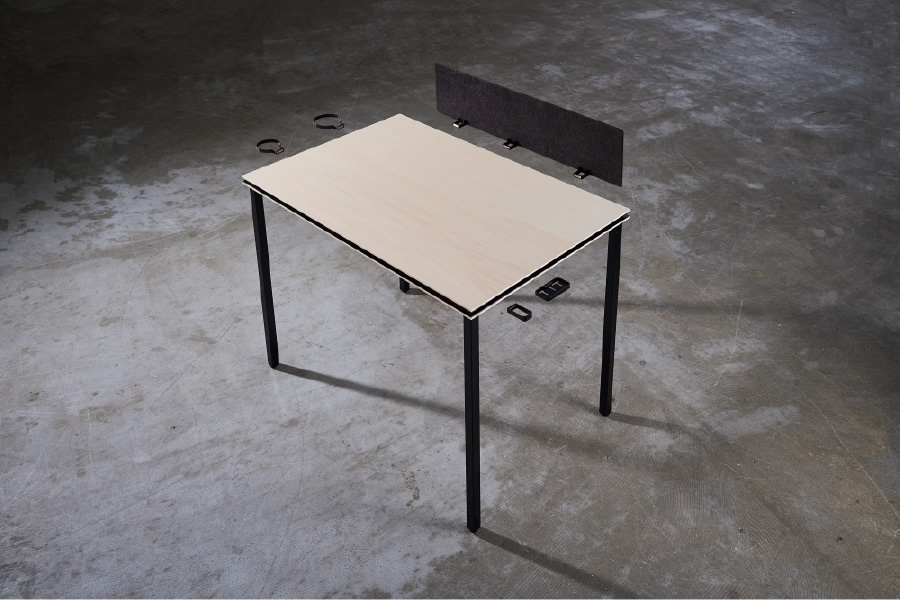 Customize the top board as you like, special accessories for BASE
BASE dedicated accessories can be easily attached and detached to anywhere on a steel rail around the entire top board as you would like.
CUPHOLDER L

A large cup holder that can be used as a large drink holder or even to hold a flower pot with plants.

CUPHOLDER S

A small cup holder that can be used as a small drink holder or even to hold a flower pot with plants and a paper cup with pens.

HOOK

It is a versatile hook that can hang bags, headphones, exclusive FOLDERCASE etc.

CABLEHOLDER

It is a multi-cable holder that can hold cables that tend to fall off from the desk.

PARTITION

The partition allows you to adjust how you use it, such as standing in front, or folding and put it on the corner. You can also pin postcards and business cards to it. Attach the partition and the partition stand to BASE.

DOCUMENT HOLDER

It is a felt case that can hold documents, files, and MacBooks up to 15 inches. Use the HOOK to hang from BASE.
More Details
Model Number・JAN
BASE
Natural Wood:NA-BASE-NW 4582269488493
BASE ACCESSORY
Cup Holder (Large) / Matt Black:NA-BASE-A-CHL 4582269488509
Cup Holder (Small) / Matt Black:NA-BASE-A-CHS 4582269488516
Hook / Matt Black:NA-BASE-A-HOOK 4582269488523
Cable Holder / Matt Black:NA-BASE-A-CBHD 4582269488677
Document Holder / Felt Black:NA-BASE-A-FC 4582269488530
Partition / Felt Black:NA-BASE-A-PA 4582269488547
Spec
Size:900 × 720 × 600mm(W × H × D)
Weight:14kg
Loading Capacity:40kg
───────────────────